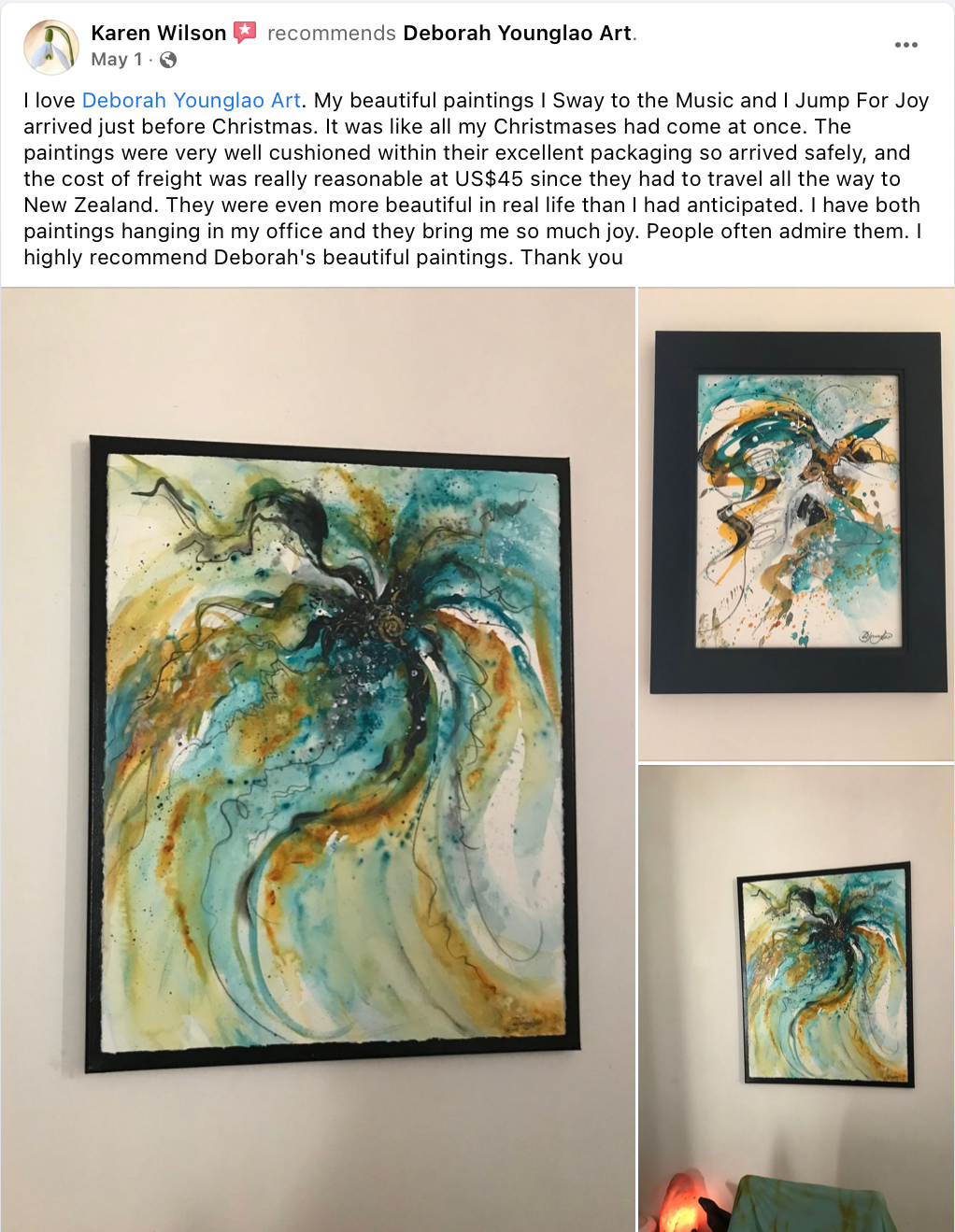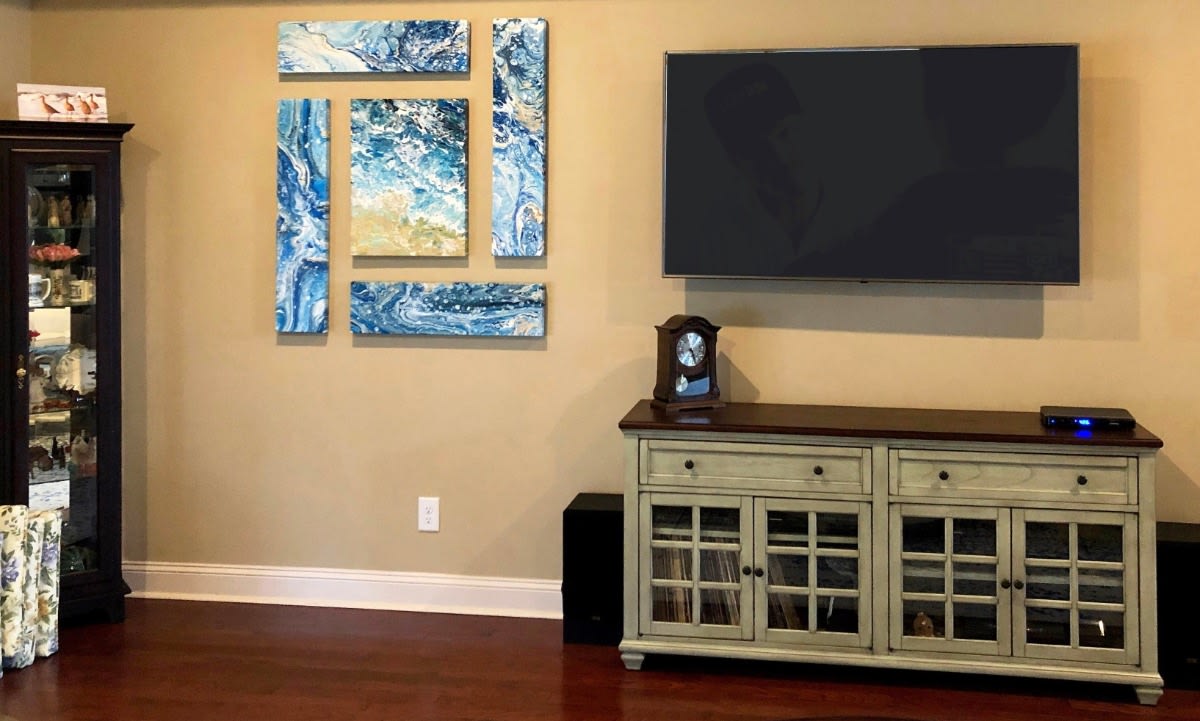 When I first saw Wishful Thinking I immediately thought she looked like waves upon the sand. I see movement and hear the ocean. I find that relaxing; calming. I see the tumultuousness of the ocean and how that chaos calms down as the water reaches the beach. In my mind's eye, I see little feet dancing along the shore, trying to jump the waves. I hear giggling.
~ Amy, SC
When you glance over the paint, it's like focusing on something where you stop thinking about time. I think of meditation as clearing one's mind. Well when looking at The Light Comes, it just clears my mind. Now that I think of it, I am going to place it in my office because I need a lot of mind-clearing there on a regular basis!
~ Paul, CT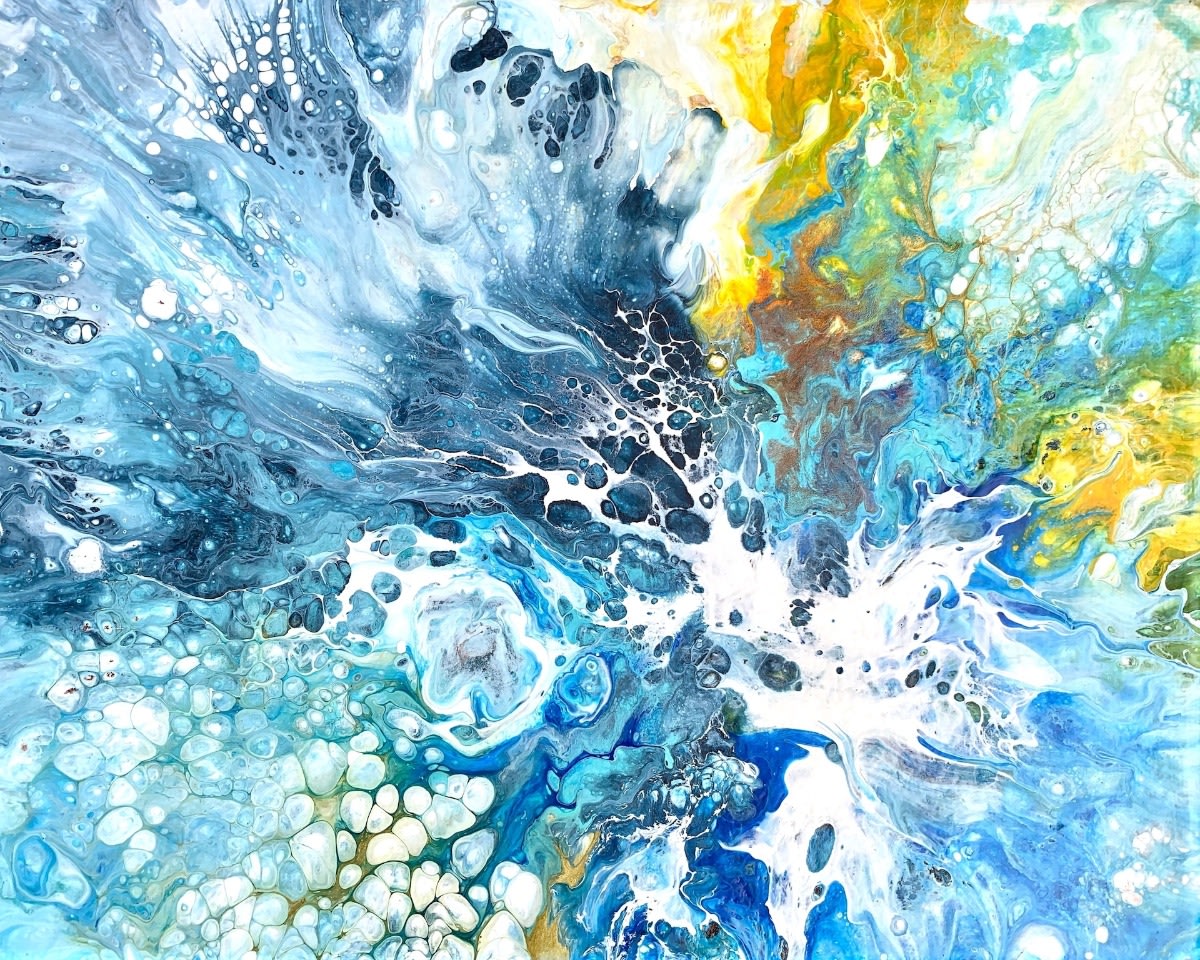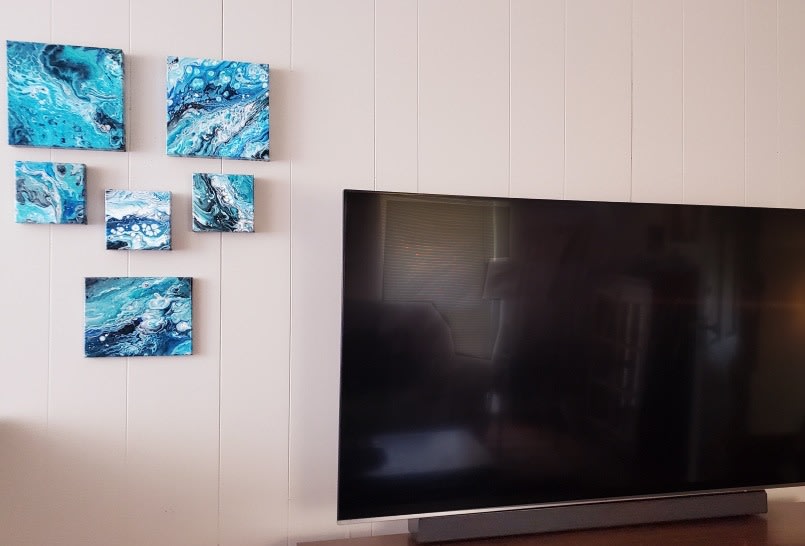 When I look at this artwork it brings me to beautiful blue Caribbean oceans and skies. They are mesmerizing and soothing to look at and I love the amazing hues and patterns of all the blues. The view from my couch makes me smile!
~ Muriel, Staten Island NY
"I felt the movement of each piece gets expressed more by [displaying them at an angle]. Full of visual impact... they all tell seductive stories... we respond!"
Ed, Boca Raton FL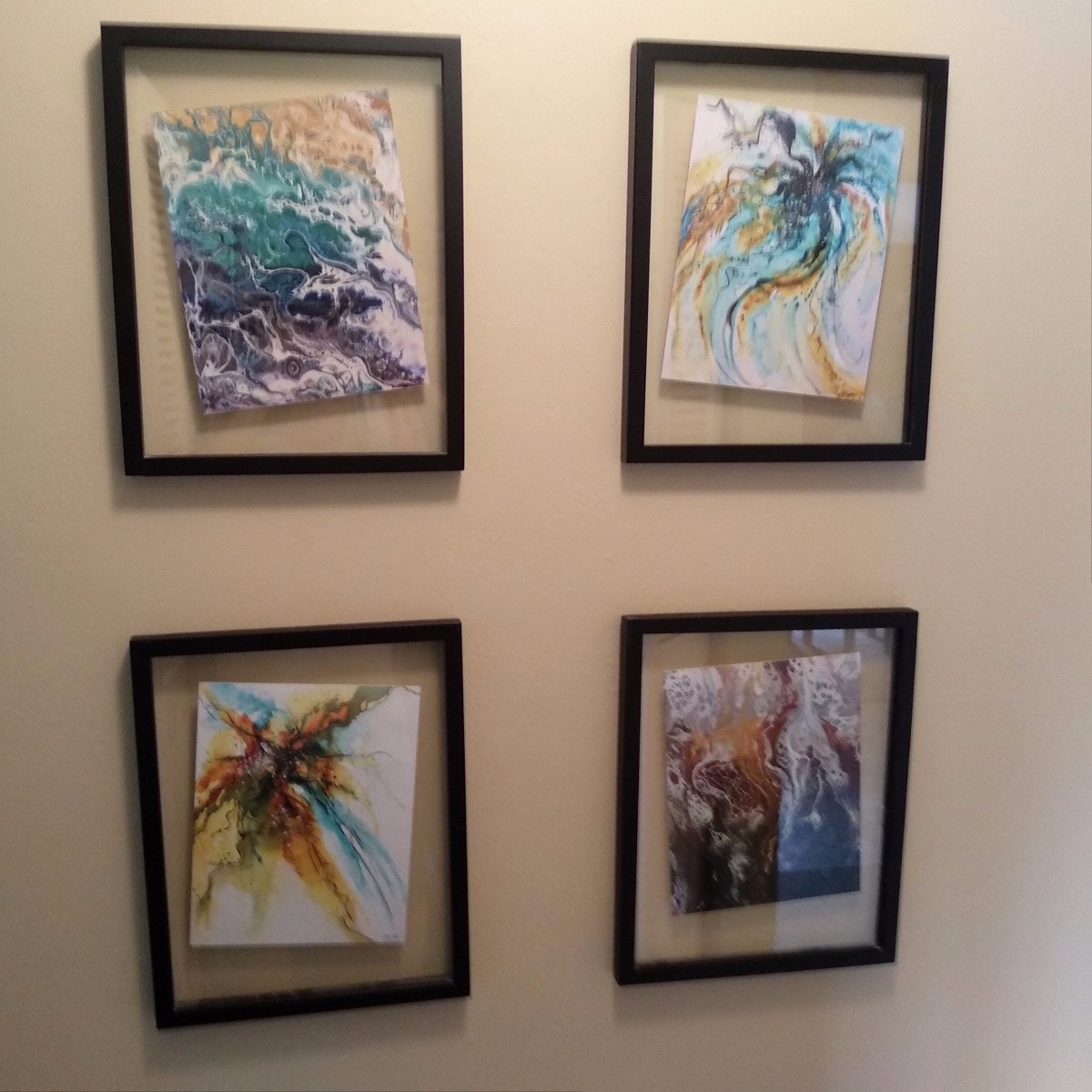 I have yet to meet Deborah in person, but I know I love her heart and her spirit. Just by looking at her art.
- Michelle, Canada
I love the vibrant colors of your acrylic paintings and the mixture and interaction of colors. Amazing and just a pleasure to view. So glad to have discovered your art.
- Max, NC